White Rabbit
A free font by Matthew Welch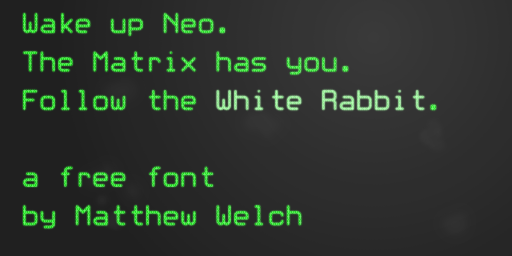 White Rabbit is reminiscent of the characters displayed on old text based terminal screens. Smoothed out and cleaned up for a new millenium, this is the font to use for all your computing applications.
The font demos on this page don't work without javascript.
Font Samples (may not work in all browsers):
Phone home
Wax on, wax off
I'd buy that for a dollar!
I gave her my heart, She gave me a pen